Christophe Pouzat
Table of Contents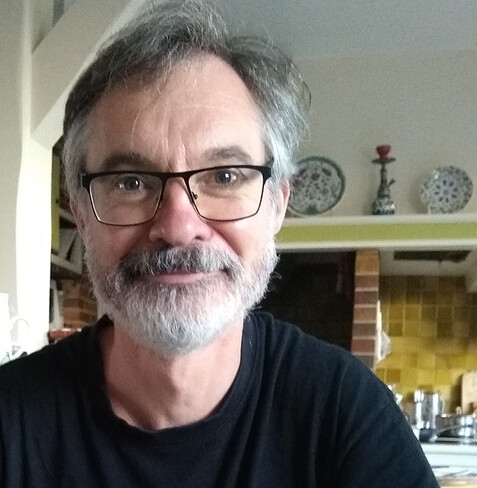 Institut de Recherche Mathématique Avancée (IRMA)
CNRS UMR 7501
7, rue René Descartes
67084 Strasbourg Cedex
France
+33 3 68 85 01 38
christophe.pouzat-at-math.unistra.fr
https://orcid.org/0000-0002-2844-8099
Cette page en français
.
News
2020-12-23, the revised version of the previous pre-print has been sent back to the editor. Since he suggested splitting the manuscript in three: the core part; a data paper; a method paper describing the way to obtain error bars on the ratiometric Ca estimator; we followed the recommendation. The new method part can now be found on BioRxiv: A Simple Method for Getting Standard Error on the Ratiometric Calcium Estimator. As usual, the fully documented codes (the C code was rewritten in Python in order to make it more accessible) can be found on GitLab: getting-se-on-ratiometric-ca-estimator.
2020-07-10, a new preprint: Simon Hess, Christophe Pouzat, Lars Paeger, Andreas Pippow, Peter Kloppenburg (2020) Analysis of neuronal Ca2+ handling properties by combining perforated patch clamp recordings and the added buffer approach on bioRxiv.
The next broadcast of the MOOC "Reproducible Research" started last March and will be going for a year (until March 2021). Prepared with Arnaud Legrand, Konrad Hinsen and "produced" by the INRIA Learning Lab, it is available in both English and French.
I cosigned the open letter to Mehra et al and The Lancet as well as the open letter to Mehra et al and The New England Journal of Medicine, both initiated by James Watson.
Research
Having a background in experimental neurophysiology, I mainly work on the analysis of data produced in this field. This work can be split into three broad categories – with associated keywords linking the task to specific statistical methodologies :
Spike sorting – dimension-reduction, clustering, classification, Gaussian mixture models, EM algorithm, MCMC. All that is now explained in a short film on YouTube.
Spike train analysis – point process / counting process, conditional intensity estimation, nonparametric estimation, smoothing spline, goodness of fit tests, Donsker theorem.
Calcium imaging – Poisson regression, variance stabilization, parametric / nonparametric models, image segmentation.
In every project I try to implement what is now commonly called the reproducible research paradigm – that I prefer to call the reproducible data analysis paradigm. I am not a developer of the tools making the implementation of the paradigm possible but a daily user of them.
Publications
My five latest publications:
More…
Datasets
The datasets used in my publications are available in HDF5 format from zenodo. You are welcome to do what you want with them–including publishing with them without having to "invite" me to sign your publication–just cite your source (the DOI are given bellow):